Are you still there?
If not, we'll close this session in: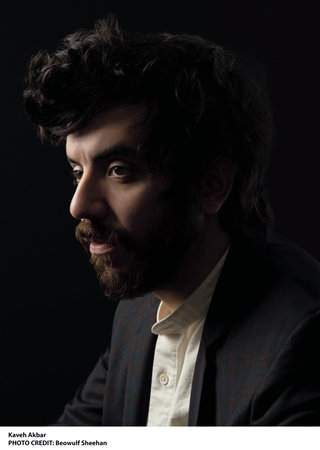 © Beowulf Sheehan
Kaveh Akbar
KAVEH AKBAR's poems appear in The New Yorker, The New York Times, The Paris Review, The Best American Poetry, and elsewhere. He is the author of two poetry collections: Pilgrim Bell and Calling a Wolf a Wolf, in addition to a chapbook, Portrait of the Alcoholic. He is also the editor of The Penguin Book of Spiritual Verse: 110 Poets on the Divine. He lives in Iowa City.
Thu Jan 25 | 07:00 PM
POLITICS & PROSE BKSTR, INC.
5015 CONNECTICUT AVE NW
WASHINGTON, DC 20008-2024
Google Map