Penguin Random House International Sales & Marketing USA is pleased to announce THE LAST WATCHMAN OF OLD CAIRO by Michael David Lukas as the next One World, One Book pick.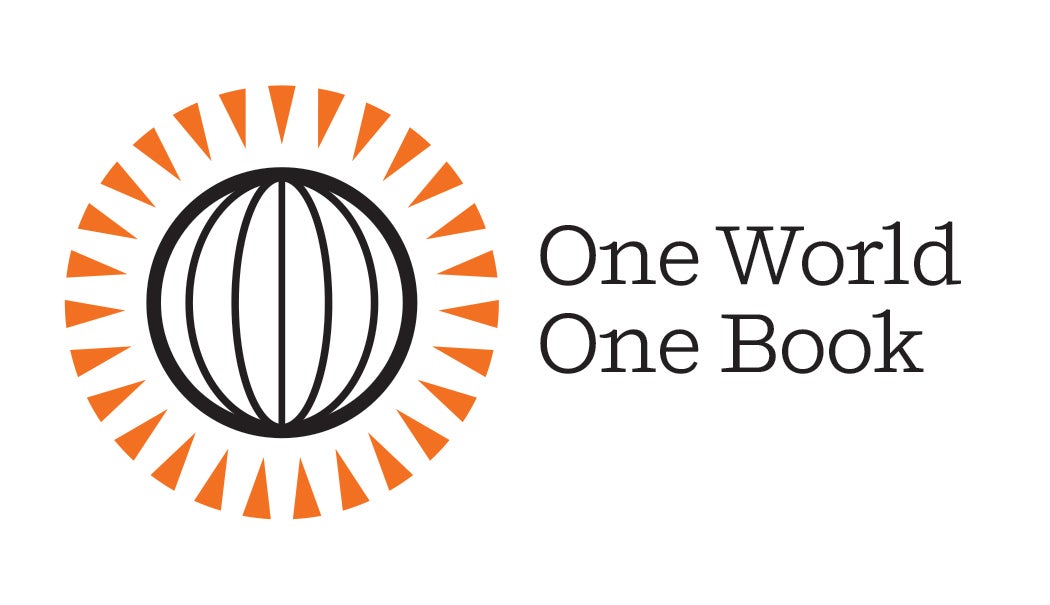 Launched in 2016, One World One Book is an exclusive premium global sales and marketing program, developed to optimize world rights for titles with international bestseller potential. The publication of a One World One Book pick is a global publishing event and opportunity for our authors to be celebrated worldwide!
With The Last Watchman of Old Cairo, the author of the international bestseller The Oracle of Stamboul takes readers on an enthralling new journey that spans present-day Berkeley to ancient Cairo, as a young man goes on a quest to unravel a centuries-old family secret.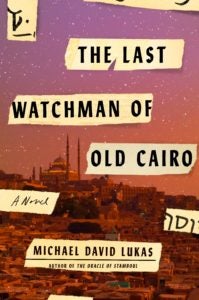 Joseph, a literature student at Berkeley, is the son of a Jewish mother and a Muslim father. One day, a mysterious package arrives on his doorstep, pulling him into a mesmerizing adventure to uncover the tangled history that binds the two sides of his family. For generations, the men of the al-Raqb family have served as watchmen of the storied Ibn Ezra Synagogue in Old Cairo, built at the site where the infant Moses was taken from the Nile. Joseph learns of his ancestor, Ali, a Muslim orphan who, nearly a thousand years earlier, was entrusted as the first watchman of the synagogue and became enchanted by its legendary–perhaps magical–Ezra Scroll. The story of Joseph's family is entwined with that of the British twin sisters Agnes and Margaret, who in 1897 depart their hallowed Cambridge halls on a mission to rescue sacred texts that have begun to disappear from the synagogue.
The Last Watchman of Old Cairo is a moving page-turner of a novel from an acclaimed storyteller. This tightly woven multigenerational tale illuminates the tensions that have torn communities apart, and the unlikely forces–potent magic, forbidden love–that boldly attempt to bridge that divide.
Inspired by history and the author's own experiences
From the historical twin scholars to the Ezra scroll legend, Michael David Lukas's novel is enriched by his travels and research, including a chance encounter on a plane that led him to a synagogue in Kolkata, India, and the Muslim family guarding it. He has written on the eye-opening research and writing process in the New York Times and Wall Street Journal.
A novel for our times
We need stories that build bridges across widening cultural divides. Lukas, grandson of Holocaust survivors, lived in Cairo, Tel Aviv, and Istanbul, and is deeply committed to working for peace among communities. He weaves centuries-old legends and stories here to connect characters and readers across cultural and historical expanses.
Our commitment
We believe in this book with such passion that we acquired World rights and are committed to providing all global marketing and publicity necessary to turn it into an international bestseller. Your Penguin Random House International Sales team is dedicated to making this book a success. Our publishers and the author himself will support us – and you – every step of the way.
Michael David Lukas is the author of the internationally bestselling novel The Oracle of Stamboul, which was a finalist for the California Book Award, the Northern California Independent Booksellers Association Book of the Year Award, and the Harold U. Ribalow Prize and has been published in fifteen languages. He has been a Fulbright Scholar in Turkey, a student at the American University of Cairo, and a night-shift proofreader in Tel Aviv. A graduate of Brown University, he has received a fellowship from the National Endowment for the Arts, and his writing has appeared in The New York Times and The Wall Street Journal. He works in the Center for Middle Eastern Studies at UC Berkeley and lives in Oakland, California.
Please help us share this important and engaging story with the world. Below are a sell sheet and global marketing plan. Printed and electronic galleys are available. Please reach out to us to receive your galley and discuss your marketing needs.