Welcome to this month's installment to the PRH international Sales website! ICYMI: Cover Reveals is a round up of all the exciting cover reveals announced in the last month. In this post, expect the return of beloved author Sophia Kinsella with The Burnout and James Sturm's adaptation of Watership Down: The Graphic Novel.
For April Cover Reveal announcement newsletters, click on any of the links below:
COVER REVEALS: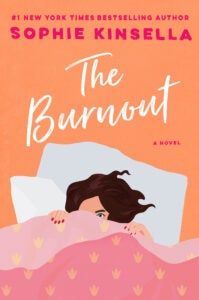 The Burnout
HC: 9780593730393 EXP $20
US, Can, Open Market (No EU, No Singapore)
Sophie Kinsella is the author of the bestselling Shopaholic series as well as the novels Can You Keep a Secret?, The Undomestic Goddess, Remember Me?, Twenties Girl, I've Got Your Number, Wedding Night, My Not So Perfect Life, Surprise Me, I Owe You One, Love Your Life, and, most recently, The Party Crasher. She lives in the UK with her family.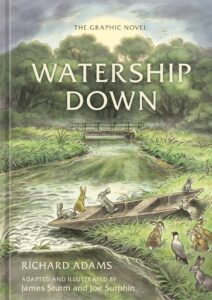 Watership Down: The Graphic Novel
HC: 9781984857194 $35.00
World
James Sturm's graphic novels include Off Season, The Golem's Mighty Swing, and Market Day; he co-authored the popular instructional series for children Adventures in Cartooning with Andrew Arnold and Alexis Frederick-Frost. Winner of two Eisner Awards, Sturm co-founded the Seattle alternative weekly The Stranger and The Center for Cartoon Studies, where he currently serves as director.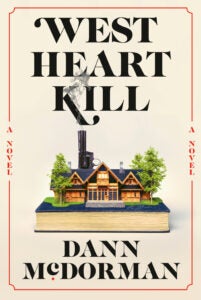 West Heart Kill
INT'L C: 9781524712617 $18.00 | HC: 9780593537572 $28.00
US, Can, Open Market
Instagram Cover Reveal
Dann McDormann is an Emmy-nominated TV news producer, who has also worked as a newspaper reporter, book reviewer, and cabinet maker. He lives in Brooklyn with his wife and two children.