Welcome to a new installment to the PRH international Sales website! ICYMI: Cover Reveals is a round up of all the exciting cover reveals announced in the last month. In this post, expect the highly anticipated continuation of the Lore Olympus series, a stunning new picture book from Amanda Gorman and Christian Robinson, and more!
Click on one of the links below to see cover reveal announcement newsletters:
COVER REVEALS: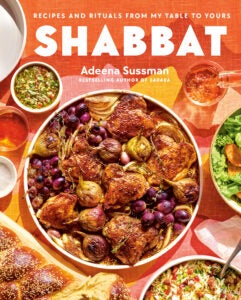 Shabbat: Recipes and Rituals From My Table to Yours
HC: 9780593327777 $35.00
US, Can, Opn Mkt
Check out Adeena's Instagram announcement here
Adeena Sussman is the author of Sababa. She is the coauthor of fourteen cookbooks, including three New York Times bestselling collaborations with Chrissy Teigen. She cooks and writes from her kitchen in Tel Aviv, where she lives in the shadow of the city's Carmel Market with her husband, Jay Shofet.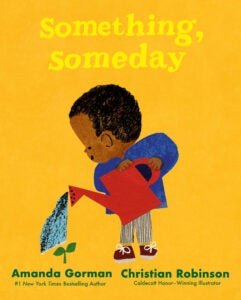 Something, Someday | OSD: 09/26/2023
HC: 9780593203255 $18.99
US, Can, Opn Mkt
Check out Amanda and Christian's Instagram announcement here
Amanda Gorman is the youngest presidential inaugural poet in US history. She is a committed advocate for the environment, racial equality, and gender justice. Amanda's activism and poetry have been featured on The Today Show, PBS Kids, and CBS This Morning, and in the New York Times, Vogue, Essence, and O, The Oprah Magazine. In 2017, Urban Word named her the first-ever National Youth Poet Laureate of the United States. After graduating cum laude from Harvard University, she now lives in her hometown of Los Angeles. The special edition of her inaugural poem, "The Hill We Climb," was published in March 2021 and debuted at #1 on the New York Times, USA Today, and Wall Street Journal bestseller lists. Her debut picture book, Change Sings, will be published in September 2021. Please visit theamandagorman.com.
Christian Robinson received a Caldecott Honor and a Coretta Scott King Illustrator Honor for his art in Last Stop on Market Street. He is the author and illustrator of the picture books Another and You Matter, and he has illustrated many more, including Carmela Full of Wishes, the Gaston and Friends series, School's First Day of School, and The Smallest Girl in the Smallest Grade. You can visit Christian at theartoffun.com, or follow him on Twitter @theartoffunnews and on Instagram @theartoffun.
Lore Olympus: Volume Five | OSD 10/03/2023
HC: 9780593599068 $27.99
TR: 9780593599075 $21.00
US, Can, Opn Mkt
Check out Rachel Smythe's Instagram announcement here
Rachel Smythe is the creator of the Eisner Award-winning Lore Olympus, published via Webtoon.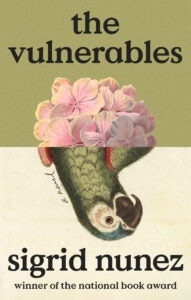 The Vulnerables | OSD 11/07/2023
HC: 9780593715512 $28
EXPT: 9780593715888 $17
US, Can, Opn Mkt
Check out Riverhead Books' Instagram announcement here
Sigrid Nunez is the author of the novels A Feather on the Breath of God, The Last of Her Kind, The Friend, and What Are You Going Through, among others. She is also the author of Sempre Susan: A Memoir of Susan Sontag. She has been the recipient of several awards, including the National Book Award, the Rome Prize in Literature, and a Guggenheim Fellowship. Her books have been translated into thirty languages. She lives in New York City.
For further backlist titles, scroll below: