Happy New Year!
We are officially a week into the new year, which usually means new goals, new planners, and most importantly… new books! Take a look at our first round of newest releases in 2023 (and maybe spend a little bit of that leftover holiday money while you're at it).
ADULT FICTION: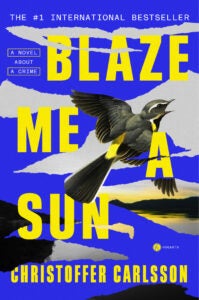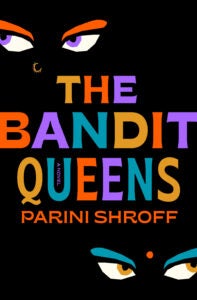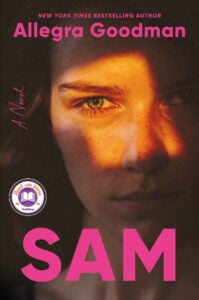 ADULT NON FICTION: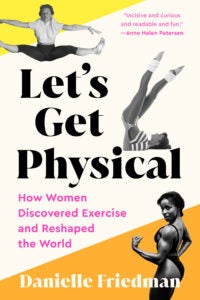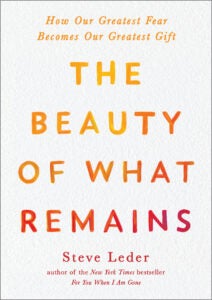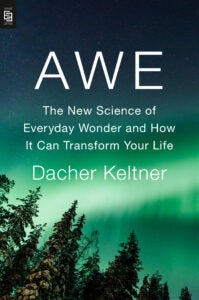 YOUNG ADULT/MIDDLE GRADE: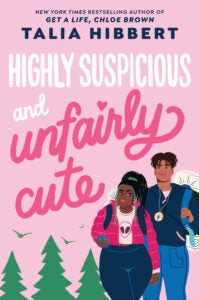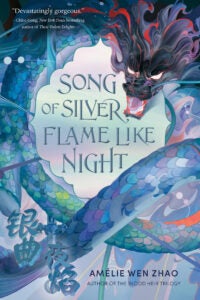 PICTURE BOOKS: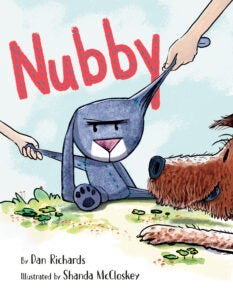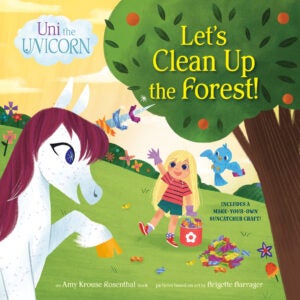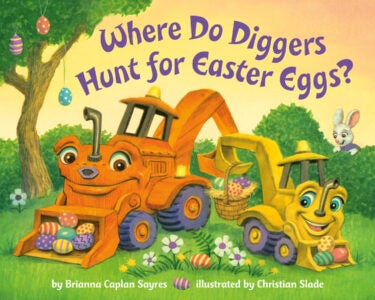 NEW IN PAPERBACK: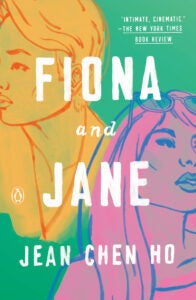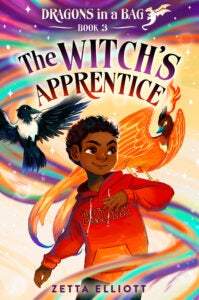 About The Author(s):
Brigette Barrager graduated from CalArts with a BFA in character animation in 2007. She likes tea and books and general old lady-ish stuff, and hates when people's toes hang over the edge of their sandals. Visit her at brigetteb.blogspot.com.
Christoffer Carlsson was born in 1986 on the west coast of Sweden. He holds a PhD in criminology from the University of Stockholm and is one of Sweden's leading crime experts. Carlsson is the youngest winner of the Best Swedish Crime Novel of the Year, voted by the Swedish Crime Writers' Academy, and has been a finalist for the prestigious Glass Key award, given to the best Scandinavian crime novel of the year. Blaze Me a Sun is Christoffer Carlsson's American debut.
Zetta Elliott was born in Canada and moved to the United States in 1994. She is the author of over twenty-five books for young readers, including Dragons in a Bag and the award-winning picture books Bird and Melena's Jubilee. She is also a contributor to the anthology We Rise, We Resist, We Raise Our Voices. Elliott is an advocate for greater diversity and equity in publishing. A longtime resident of Brooklyn, she currently lives in Chicago.
Danielle Friedman is an award-winning journalist whose feature writing has appeared in The New York Times, The Cut, Vogue, Harper's Bazaar, Glamour, Health, and other publications. She has worked as a senior editor at NBC News Digital and The Daily Beast, and she began her career as a nonfiction book editor at the Penguin imprints Hudson Street Press and Plume. She lives in New York City with her husband and son.
Allegra Goodman is the author of five novels, two short story collections, and a novel for young readers. Her fiction has appeared in The New Yorker and elsewhere, and has been anthologized in The O. Henry Awards and Best American Short Stories. She lives with her family in Cambridge, Massachusetts.
Talia Hibbert is a New York Times, USA Today, and Wall Street Journal bestselling author who lives in a bedroom full of books in the English Midlands. She writes witty, diverse romances, including Get a Life, Chloe Brown; The Princess Trap; and A Girl Like Her, because she believes that people of marginalized identities need honest and positive representation. Highly Suspicious and Unfairly Cute is herdebut novel for teens. Talia's interests include beauty, junk food, and unnecessary sarcasm.
Jean Chen Ho is a doctoral candidate in creative writing and literature at the University of Southern California, where she is a Dornsife Fellow in fiction. She has an MFA from the University of Nevada, Las Vegas, and her writing has been published in The Georgia Review, GQ, Harper's Bazaar, Guernica, The Rumpus, Apogee, McSweeney's Internet Tendency, and others. She was born in Taiwan, grew up in Southern California, and lives in Los Angeles.
Dacher Keltner is a professor of psychology at the University of California, Berkeley, and the faculty director of UC Berkeley's Greater Good Science Center. A renowned expert in the science of human emotion, Dr. Keltner studies compassion and awe, how we express emotion, and how emotions guide our moral identities and search for meaning. His research interests also span issues of power, status, inequality, and social class. He is the author of The Power Paradox and the bestselling book Born to Be Good, and the coeditor of The Compassionate Instinct.
Steve Leder is the senior rabbi of Wilshire Boulevard Temple in Los Angeles. After receiving his degree in writing and graduating cum laude from Northwestern University, and spending time studying at Trinity College, Oxford University, Leder received a master's degree in Hebrew letters in 1986 and rabbinical ordination in 1987 from Hebrew Union College. He is the author of three books: The Extraordinary Nature of Ordinary Things, More Money Than God: Living a Rich Life Without Losing Your Soul, and the bestseller More Beautiful Than Before: How Suffering Transforms Us.
Shanda McCloskey comes from a whole family of different kinds of artists and entrepreneurs! She studied art in Atlanta and New York City. Before writing and illustrating kids' books, she taught art to high schoolers. Shanda now lives in Ball Ground, Georgia, with her husband, daughters, and dog! She is a co-creator of AuthorVisitCentral.com and the Author Visit Podcast. Her first books about robots (or anything for that matter) are DOLL-E 1.0 and the companion story, T-Bone the Drone. Learn more about Shanda at shandamc.com, on Instagram at @ShandaMcCloskeydraws, or on Twitter at @ShandaMcCloskey.
Nita Prose is a longtime editor, serving many bestselling authors and their books. She lives in Toronto, Canada, in a house that is only moderately clean
Dan Richards is a graduate of the University of Washington's Writing for Children Program, where he wrote his debut picture book, The Problem with NOT Being Scared of Monsters. He is also the author of Can One Balloon Make an Elephant Fly?, Once Upon a Goat, Penny and Penelope, and the middle grade novel Stu Truly. Dan loves telling stories and talking about the craft of writing. School visits make him happy. He lives with his family in Bothell, WA. Learn more about Dan at danrichardsbooks.com or on Twitter at @author_dan.
Amy Krouse Rosenthal was born in 1965 and graduated from Tufts University. A prolific writer, speaker, filmmaker, and radio show host, she also contributed to TED Talks and wrote numerous adult and children's books, including picture books about Uni the unicorn. She announced on March 3, 2017, that she was terminally ill with cancer. She lived in Chicago with her husband and children. Her essay for the Modern Love column in the New York Times, entitled "You May Want to Marry My Husband," went viral online. She died on March 13, 2017.
Brianna Caplan Sayres is the author of Where Do Diggers Sleep at Night? and its companion books, all illustrated by Christian Slade. Brianna lives with her husband and their two boys in Seattle. You can visit her online at briannacaplansayres.com or facebook.com/authorbrianna.
Parini Shroff received her MFA from the University of Texas at Austin, where she studied under Elizabeth McCracken, Alexander Chee, and Cristina García. She is a practicing attorney and currently lives in the San Francisco Bay Area. The Bandit Queens is her debut novel.
Chrstian Slade's classic, distinctive art style can be found in picture books, novels, and graphic novels for children. He holds an MA in illustration from Syracuse University, as well as a BFA in drawing and animation from the University of Central Florida. He lives with his wife and two children in Florida. Visit him online at christianslade.com.
Kiersten White has never been a lifeguard, camp counselor, or spa masseuse, but she is the #1 New York Times bestselling author of more than twenty books, including Wretched Waterpark, the first book in the Sinister Summer series, and Beanstalker and Other Hilarious Scarytales. She lives with her family near the beach and keeps all her secrets safely buried in her backyard, where they are guarded by a ferocious tortoise named Kimberly.
Amélie Wen Zhao was born in Paris and grew up in Beijing, where she spent her days reenacting tales of legendary heroes, ancient kingdoms, and lost magic at her grandmother's courtyard house. She attended college in the United States and now resides in New York City, working as a finance professional by day and fantasy author by night. In her spare time, she loves to travel and spend time with her family in China, where she's determined to walk the rivers and lakes of old just like the practitioners in her novels do. Amélie is the author of the Blood Heir trilogy—Blood Heir, Red Tigress, and Crimson Reign—as well as Song of Silver, Flame Like Night.