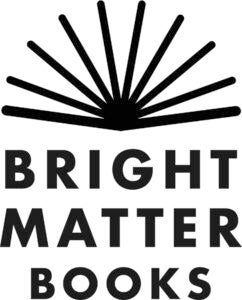 Random House Children's Books will launch a new imprint called Bright Matter Books, it was announced by Barbara Marcus, President & Publisher, Random House Children's Books. The imprint will publish nonfiction titles that engage, excite, and open a wider world of learning for readers from preschool all the way through high school, with its inaugural list launching in Spring 2022. Tom Russell, VP & Publisher, will head Bright Matter Books, continuing to report to Judith Haut, EVP and Deputy Publisher, RHCB. 
Bright Matter Books will offer titles with an emphasis on series-based publishing that supports independent learning and supplements classroom work. Formats will include illustrated reference books, supplemental study guides, workbooks, and activity books, categories that have significantly grown year over year. New and upcoming publishing includes two middle-grade series: TOTALLY RANDOM QUESTIONS (January 2022) and HOW TO SURVIVE MIDDLE SCHOOL (May 2022).
"With Bright Matter Books, we aim to provide kids with fun and informative content that inspires curiosity," says Russell. "Over the last few years, it's become clear that families are hungry for ways to extend learning beyond the classroom, and these new books will provide many opportunities to do so."
In addition to new publishing, several titles and series previously published under the Random House Books for Young Readers imprint will now join Bright Matter Books, including twelve-year-old National Chess Champion Oliver Boydell's How a King Plays (2021), middle-grade puzzle series Puzzlooies by Russell Ginns (2021), and the Dr. Seuss Workbook series.
The imprint debuted with the launch of an exciting new series bursting with kid appeal: TOTALLY RANDOM QUESTIONS by Melina Gerosa Bellows, a Q&A series filled with fun facts for kids ages 8 to 12. The books present snack-sized answers to a series of questions covering animals, science, sports, food, pop culture, and more. Volumes 1 and 2 published simultaneously on January 4, 2022.
Also coming this summer is the launch of an informative new series with an attractive design that will appeal to both kids and their parents: HOW TO SURVIVE MIDDLE SCHOOL, a collection of study guides that tackle essential middle-school subjects. Each book trains readers in critical thinking and problem solving skills to help them become independent learners. The interactive text is filled with tips and techniques and appealing illustrations. This new series will launch with five titles in May 2022: Math, Science, U.S. History, World History, and English.
Fall 2022 highlights include two brand-new Dr. Seuss Wipe-Clean Workbooks, which offer young learners a range of activities and exercises to help sharpen the skills they'll need for school.
Bright Matter Books specializes in books that engage, excite, and open a wider world of learning with a series based approach that includes categories such as study guides, illustrated reference, workbooks, and other learning-focused nonfiction for readers ages 3 and up. The mission of Bright Matter Books is to publish titles that engage and enlighten young readers, inspiring them toward a lifetime of curiosity, exploration, and discovery. Bright Matter focuses on illustrated reference books, workbooks and activity books, study guides, and other nonfiction offerings. From photo-filled books that give kids a new outlook on the world around them to activity guides that nurture the creativity inside them, every book we publish helps bright minds shine even brighter.