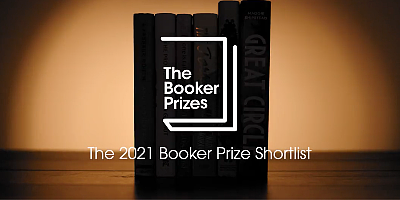 We are excited to have Anuk Arudpragasam, Patricia Lockwood, Nadifa Mohamed, and Maggie Shipstead make this year's Booker Prize Shortlist!
The Booker Prize, U.K.'s most prestigious Fiction award, is open to works by writers of any nationality, written in English and published in the U.K. or Ireland.
Here are the Booker Prize Shortlist Penguin Random House U.S. Selections for 2021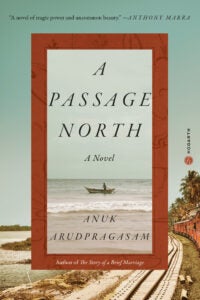 A PASSAGE NORTH by Anuk Arudpragasam (Hogarth)
A young man journeys into Sri Lanka's war-torn north in this searing novel of longing, loss, and the legacy of war from the author of The Story of a Brief Marriage.
"One of the most individual minds of their generation."—Financial Times
"A novel of tragic power and uncommon beauty."—Anthony Marra
A Passage North begins with a message from out of the blue: a telephone call informing Krishan that his grandmother's caretaker, Rani, has died under unexpected circumstances—found at the bottom of a well in her village in the north, her neck broken by the fall. The news arrives on the heels of an email from Anjum, an impassioned yet aloof activist Krishnan fell in love with years before while living in Delhi, stirring old memories and desires from a world he left behind.
As Krishan makes the long journey by train from Colombo into the war-torn Northern Province for Rani's funeral, so begins an astonishing passage into the innermost reaches of a country. At once a powerful meditation on absence and longing, as well as an unsparing account of the legacy of Sri Lanka's thirty-year civil war, this procession to a pyre "at the end of the earth" lays bare the imprints of an island's past, the unattainable distances between who we are and what we seek.
Written with precision and grace, Anuk Arudpragasam's masterful novel is an attempt to come to terms with life in the wake of devastation, and a poignant memorial for those lost and those still alive.
Anuk Arudpragasam was born in Colombo, Sri Lanka. He studied philosophy in the United States, receiving a doctorate at Columbia University. His first novel, The Story of a Brief Marriage, was translated into seven languages, won the DSC Prize for South Asian Literature, and was shortlisted for the Dylan Thomas Prize. He currently divides his time between India and Sri Lanka.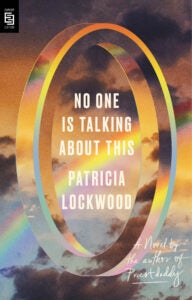 NO ONE IS TALKING ABOUT THIS by Patricia Lockwood (Riverhead)
"A book that reads like a prose poem, at once sublime, profane, intimate, philosophical, witty and, eventually, deeply moving." —New York Times Book Review, Editors' Choice
"Wow. I can't remember the last time I laughed so much reading a book. What an inventive and startling writer…I'm so glad I read this. I really think this book is remarkable." —David Sedaris
From "a formidably gifted writer" (The New York Times Book Review), a book that asks: Is there life after the internet?
As this urgent, genre-defying book opens, a woman who has recently been elevated to prominence for her social media posts travels around the world to meet her adoring fans. She is overwhelmed by navigating the new language and etiquette of what she terms "the portal," where she grapples with an unshakable conviction that a vast chorus of voices is now dictating her thoughts. When existential threats–from climate change and economic precariousness to the rise of an unnamed dictator and an epidemic of loneliness–begin to loom, she posts her way deeper into the portal's void. An avalanche of images, details, and references accumulate to form a landscape that is post-sense, post-irony, post-everything. "Are we in hell?" the people of the portal ask themselves. "Are we all just going to keep doing this until we die?"
Suddenly, two texts from her mother pierce the fray: "Something has gone wrong," and "How soon can you get here?" As real life and its stakes collide with the increasingly absurd antics of the portal, the woman confronts a world that seems to contain both an abundance of proof that there is goodness, empathy, and justice in the universe, and a deluge of evidence to the contrary.
Fragmentary and omniscient, incisive and sincere, No One Is Talking About This is at once a love letter to the endless scroll and a profound, modern meditation on love, language, and human connection from a singular voice in American literature.
Patricia Lockwood was born in Fort Wayne, Indiana and raised in all the worst cities of the Midwest. She is the author of two poetry collections, Balloon Pop Outlaw Black and Motherland Fatherland Homelandsexuals, a New York Times Notable Book, and the memoir Priestdaddy, which was named one of the ten best books of 2017 by The New York Times Book Review. Lockwood's writing has appeared in The New York Times, The New Yorker, The New Republic, and the London Review of Books, where she is a contributing editor.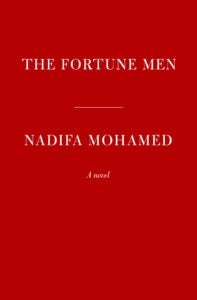 THE FORTUNE MEN by Nadifa Mohamed (Knopf)
Based on a true event, an intimate and harrowing novel about the last man in Cardiff to be sentenced to death
In Cardiff, Wales in 1952, Mahmood Mattan, a young Somali sailor, is accused of a crime he did not commit: the brutal killing of Violet Volacki, a shopkeeper from Tiger Bay. At first, Mahmood believes he can ignore the fingers pointing his way; he may be a gambler and a petty thief, but he is no murderer. He is a father of three, secure in his innocence and his belief in British justice. But as the trial draws closer, his prospect for freedom dwindles. Now, Mahmood must stage a terrifying fight for his life, with all the chips stacked against him: a shoddy investigation, an inhumane legal system, and, most evidently, pervasive and deep-rooted racism at every step. Under the shadow of the hangman's noose, Mahmood begins to realize that even the truth may not be enough to save him. A haunting tale of miscarried justice, this book offers a chilling look at the dark corners of our humanity.
Nadifa Mohamed was born in 1981 in Hargeisa, Somaliland. At the age of four she moved with her family to London. She is the author of Black Mamba Boy and The Orchard of Lost Souls. She has received both The Betty Trask Award and the Somerset Maugham Award, and in 2013, she was named as one of Granta's Best of Young British Novelists. Her work appears regularly in The Guardian and the BBC. She lives in London.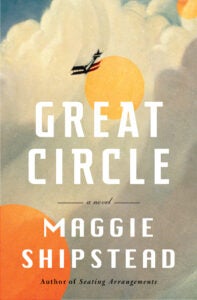 GREAT CIRCLE by Maggie Shipstead (Knopf)
The unforgettable story of a daredevil female aviator determined to chart her own course in life, at any cost—Great Circle "soars and dips with dizzying flair … an expansive story that covers more than a century and seems to encapsulate the whole wide world" (Boston Globe).

"A masterpiece … One of the best books I've ever read." —J. Courtney Sullivan, author of Friends and Strangers

After being rescued as infants from a sinking ocean liner in 1914, Marian and Jamie Graves are raised by their dissolute uncle in Missoula, Montana. There–after encountering a pair of barnstorming pilots passing through town in beat-up biplanes–Marian commences her lifelong love affair with flight. At fourteen she drops out of school and finds an unexpected and dangerous patron in a wealthy bootlegger who provides a plane and subsidizes her lessons, an arrangement that will haunt her for the rest of her life, even as it allows her to fulfill her destiny: circumnavigating the globe by flying over the North and South Poles.
A century later, Hadley Baxter is cast to play Marian in a film that centers on Marian's disappearance in Antarctica. Vibrant, canny, disgusted with the claustrophobia of Hollywood, Hadley is eager to redefine herself after a romantic film franchise has imprisoned her in the grip of cult celebrity. Her immersion into the character of Marian unfolds, thrillingly, alongside Marian's own story, as the two women's fates–and their hunger for self-determination in vastly different geographies and times–collide. Epic and emotional, meticulously researched and gloriously told, Great Circle is a monumental work of art, and a tremendous leap forward for the prodigiously gifted Maggie Shipstead.
Maggie Shipstead is the New York Times best-selling author of the novels Astonish Me and Seating Arrangements and the winner of the Dylan Thomas Prize and the Los Angeles Times Book Prize for First Fiction. She is a graduate of the Iowa Writers' Workshop, a former Wallace Stegner Fellow at Stanford, and the recipient of a fellowship from the National Endowment for the Arts.
Congratulations to our authors and their publishing teams on this next step on their Booker journey!
The 2021 winner will be announced at the annual Booker dinner on November 3rd.