MAJOR BOOK CLUB NEWS: The July Reese's Book Club pick is THE PAPER PALACE by Miranda Cowley Heller!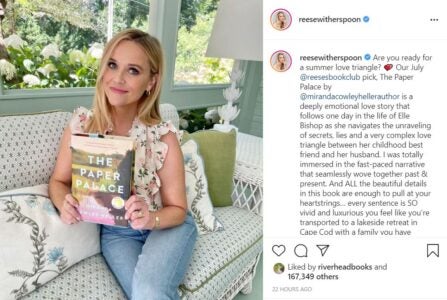 Click here to read the full post: https://www.instagram.com/p/CQ_gyz0MRiS/
AVAILABLE NOW!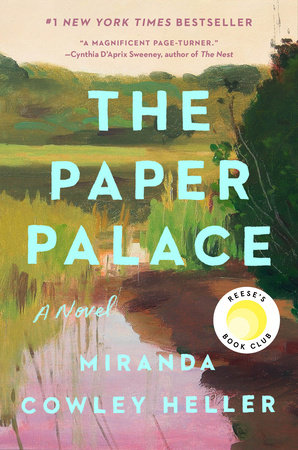 THE PAPER PALACE: A NOVEL by Miranda Cowley Heller
A story of summer, secrets, love and lies: in the course of a singular day on Cape Cod, one woman must make a life-changing decision that has been brewing for decades.
Tender yet devastating, The Paper Palace considers the tensions between desire and dignity, the legacies of abuse, and the crimes and misdemeanors of families.
"It's been ages since I was so absorbed in a contemporary novel. I loved it." – Nick Hornby, New York Times bestselling author of Just Like You
"A magnificent page-turner. . . as intoxicating as a summer night by the sea." —Cynthia D'Aprix Sweeney, New York Times bestselling author of Good Company
"A soulful debut that plumbs the depths of a midlife Sophie's Choice." —People

Miranda Cowley Heller has worked as senior vice president and head of drama series at HBO, developing and overseeing such shows as The Sopranos, Six Feet Under, The Wire, Deadwood, and Big Love, among others. This is her first novel. She grew up spending summers on Cape Cod, and now lives in California.