A look at some of the top titles and series available on Netflix.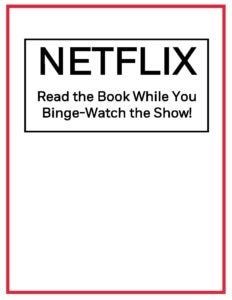 Do you find yourself watching STRANGER THINGS and wishing you could dive even further into the Upside Down? Maybe your kids love THE LAST KIDS ON EARTH and you're just finding out that it's also a widely popular book series!
From THE WITCHER to LLAMA LLAMA to the newly released Michelle Obama documentary BECOMING — find endless entertainment reading the stories you've watched and loved on Netflix.
Read the book while you binge-watch the show!
Please find the ever growing list of Penguin Random House titles now streaming on Netflix.
Download the complete order form here.