Penguin Random House International Sales & Marketing USA is pleased to announce the paperback edition of TURTLES ALL THE WAY DOWN by John Green. This will be a coordinated publication with Penguin Random House UK, with an on sale date of September 18, 2018 and a price of $10.99 USD.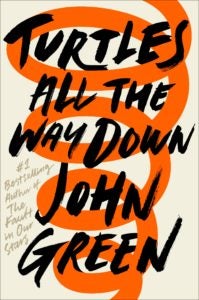 Please consult your sales representative for more information. Additional information can be found here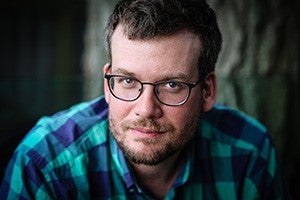 John Green is the award-winning, #1 bestselling author of LOOKING FOR ALASKA, AN ABUNDANCE OF KATHERINES, PAPER TOWNS, WILL GRAYSON, WILL GRAYSON (with David Levithan), and THE FAULT IN OUR STARS. His many accolades include the Printz Medal, a Printz Honor, and the Edgar Award. John has twice been a finalist for the LA Times Book Prize and was selected by TIME magazine as one of the 100 Most Influential People in the World. With his brother, Hank, John is one half of the Vlogbrothers (youtube.com/vlogbrothers) and co-created the online educational series CrashCourse (youtube.com/crashcourse). You can join the millions who follow him on Twitter @johngreen and Instagram @johngreenwritesbooks or visit him online at johngreenbooks.com.