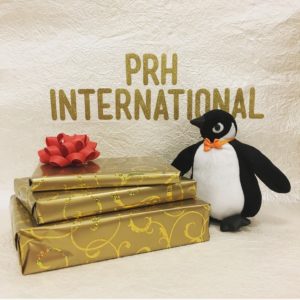 We are excited to announce the launch of our International Sales & Marketing Instagram account.
Instagram is a widely used photography-based social media platform that has had the fastest growth of any existing social media platform. We look forward to using Instagram to engage more with our customers and consumers!
We are launching our account with our December Advent Calendar Giveaway – feel free to share this with your accounts!
We'll be using Instagram to connect with our bookstagrammers, to highlight our weekly international book giveaways, and to support our accounts and bring attention to the great displays they create.
Check out our new Instagram at: @prhinternational and please follow us!