Darker by E L James will be published on November 28, 2017!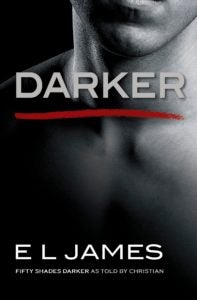 Relive the passion of Fifty Shades Darker through the eyes of Christian Grey, in his own words, and through his tormented thoughts, reflections, and dreams. E L James revisits the world of Fifty Shades with a deeper and darker take on the love story that has enthralled millions of readers around the globe.
This is a sequel to Grey: Fifty Shades of Grey as Told by Christian (9781101946343) and a companion novel to Fifty Shades Darker (9780345803498).
More Fifty Shades excitement: The movie, Fifty Shades Freed, opens wide on February 9, 2018 and the trailer releases mid-November. Fifty Shades Freed MTI (9780525436201) goes on sale 1/16/2018.
**Order Darker by October 24th!**