Two new Penguin Random House titles debuted at number one on their respective lists this week: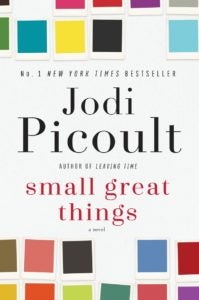 Small Great Things, by Jodi Picoult (Ballantine), debuted on this week's Hardcover Fiction Bestsellers list at #1. A woman and her husband admitted to a hospital to have a baby requests that their nurse be reassigned – they are white supremacists and don't want Ruth, who is black, to touch their baby. The hospital complies, but the baby later goes into cardiac distress when Ruth is on duty. She hesitates before rushing in to perform CPR. When her indecision ends in tragedy, Ruth finds herself on trial, represented by a white public defender who warns against bringing race into a courtroom. As the two come to develop a truer understanding of each other's lives, they begin to doubt the beliefs they each hold most dear.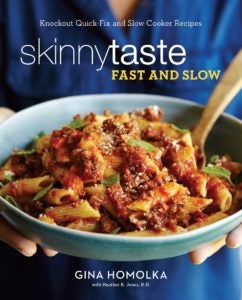 Skinnytaste Fast and Slow, by Gina Homolka (Clarkson Potter), debuted on this week's Advice, How-To and Miscellaneous Bestsellers list at #1. Skinnytaste Fast and Slow is packed with 135 recipes; 75 are quick dishes that come together in a snap, and more than 55 are practically hands-off as they're made in a slow cooker. And all of them are low in calories and high in nutrition. With 120 full-color photos as well as Gina's signature cooking tips, pairing suggestions, and nutritional tidbits, Skinnytaste Fast and Slow will be the healthy home cook's weeknight cooking bible.
Click here to download the order form and full title details for this week's list.
Below are all of the new Penguin Random House and distribution client entries on the New York Times Bestseller list for the week of October 30th, 2016.