Four Penguin Random House titles are at #1 on their respective New York Times Bestsellers lists this week!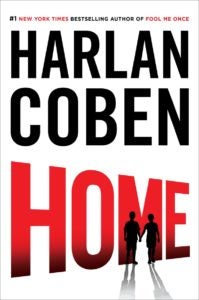 Home, by Harlan Coben (Dutton), debuted on this week's Hardcover Fiction list at #1. This is the eleventh title in the Myron Bolitar series and is available as an export edition.
The Girl on the Train, by Paula Hawkins (Riverhead), remained #1 on the Trade Paperback and Mass-Market Fiction lists this week. The movie adaptation releases in the UK on October 5th and the US on October 7th. Release dates by country can be found here.
Designing Your Life, by Bill Burnett and Dave Evans (Knopf), debuted on this week's Advice, How-To and Miscellaneous Bestseller list at #1. The creators of a workshop based on their Stanford University class of the same title say that you don't need to know your passion to design a life you love. This title is also available as an export edition.
Wonder, by R.J. Palacio (Knopf), held its spot at #1 on the Middle Grade Hardcover bestseller list for yet another week. The movie is scheduled for an April 2017 release.
Click here to download the order form and full title details for this week's list.
Below are all of the new Penguin Random House and distribution client entries on the New York Times Bestseller list for the week of October 9th, 2016.