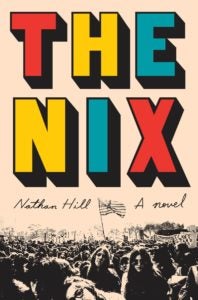 Two Penguin Random House export editions debuted on this week's New York Times Hardcover Fiction Bestseller list.
The Nix, by Nathan Hill (Knopf), debuted on the list at #5. The novel tells the story of a son who spends too much time playing video games, the mother who left him as a child, and how his search to uncover the secrets of her life leads him to reclaim his own. It was also just announced that Meryl Streep and JJ Abrams will be adapting the novel for television.
The other export edition on the Hardcover Fiction list, The Couple Next Door, by Shari Lapena (Pamela Dorman/Viking), debuted at #13. This domestic thriller tells the story of a young couple, their missing baby, and their apparently friendly neighbors.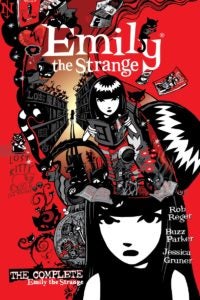 The Hardcover and Paperback Graphic Book Bestseller lists were full of Penguin Random House and distribution client titles this week.
Batman: The Killing Joke (DC Comics) remained at #1 on the Hardcover Graphic Book list for yet another week. Fight Club 2 (Dark Horse) made the list at #2, Batman/Teenage Mutant Ninja Turtles, Vol. 1 (Dark Horse) came in at #3, and The Complete Emily the Strange (Dark Horse) debuted on the list at #4. Neil Gaiman's How To Talk To Girls at Parties (Dark Horse) remained on the list at #7, Hilo Book 2: Saving The Whole Wide World (Random House) returned to the list at #8, and Dark Night: A True Batman Story (DC Comics) made the list at #9.
On the Paperback Graphic Book Bestseller list, Omega Men: The End is Here (DC Comics) debuted on the list at #4 and Maus 1: A Survivor's Tale (Pantheon) remained on the list at #8. Marjane Satrapi's Persepolis (Pantheon) and The Complete Persepolis (Pantheon) also made the list at #5 and #9 respectively.
Below are all of the new Penguin Random House entries on the New York Times Bestseller list for the week of September 18th, 2016.
Click here to download the order form and full title details for this week's list.